Our presence on both sides of the Atlantic connects technologies, markets, partners, resources, and exit opportunities – bringing significant value to our portfolio companies.
Nexit and the Team
In a nutshell, Nexit Ventures is the oldest and most experienced technology growth fund in Finland with numerous exits to leading global tech industry players. Nexit Ventures team members have launched and developed successful high-tech companies and also worked for world-class corporations. In doing this, we have picked up vast amounts of experience and expertise and gotten to know many of the key players in the industry.
In other words, the Nexit team has been there. We understand the challenges and have insight into the solution.
You can find more information about the Nexit Team here.
Nexit Track Record
Our current focus is on later stage B2B investments – our success ratio has been close to 80% in this type of investments. This clearly exceeds industry averages and demonstrates – at least in our opinion – the power of our Activist VC approach.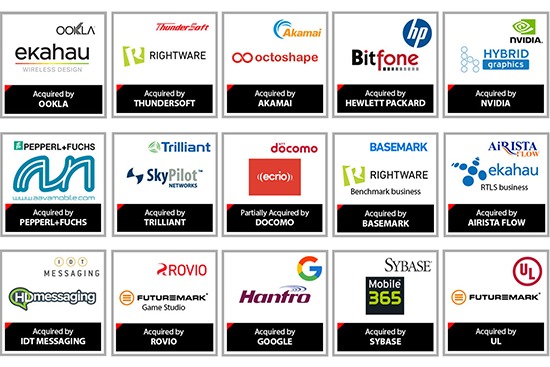 Focus on Digital Transformation
Nexit Ventures is a venture capital firm focused on digital disruption. We invest primarily in disruptive and scalable European growth-stage technology companies.
Transatlantic Bridge
Nexit Ventures has its home bases in the Nordic countries and Silicon Valley creating a transatlantic bridge. Our continuous and active presence on both sides of the Atlantic connects technologies, markets, partners, resources, and exit opportunities, ultimately creating significant value for our portfolio companies.
Activist VC principles
In the nearly two decades of successful Venture Capital investing, we have developed a set of operating principles that create value for both our LPs and portfolio companies:
1. Selective and focused portfolio
2. Only few active investments for each partner
3. Recognize the possible need for change early enough
4. Having the guts to make big changes
5. Being able to execute the big changes
6. Being hands-on (or hands-off) if needed
The Activist VC principles represent the condensed essence of our two decades of history – what we have learned and discovered.
Our successes and failures over this period have continually shaped our thinking and lead to the formulation of the principles. Countless meetings with entrepreneurs, colleagues, industry experts, and our own investors have also taught us a lot and helped us to fine-tune these principles.
You can read more about these Activist VC principles in further posts in our Activist VC Manifesto.
Nexit Funds
Nexit Ventures is an independent and partner-owned venture capital management firm founded in 1999.
Nexit Infocom 2000 (66.7 MEUR),
Focus on Mobile and Wireless technologies
Nexit Infocom II (85.0 MEUR),
Focus on Mobile, Wireless, and Digital Transformation
Nexit III (First closing done),
Focus on Digital Transformation
Our investor base:
The Nexit team (8%, an Activist VC always has skin in the game)
Pension funds & Insurance companies (30%)
Funds of funds (17%)
Public sector investors (17%)
High-net-worth individuals and Family Offices (16%)
Corporate investors (12%)
86% domestic investors, 12 % other European countries, 2 % US
Nexit Ventures is a member of the Finnish Venture Capital Association (FVCA) and follows the transparency and disclosure recommendations issued by the association.
In reporting to Limited Partners the recommendations by Invest Europe (previously called European Private Equity & Venture Capital Association) are used when applicable.
The Funds' portfolios are valued at fair value in accordance with the International Private Equity and Venture Capital Valuation Guidelines (IPEVG).
You can find more information about the Nexit portfolio here.
Nexit Ventures believe that responsible investment and sustainability improve investment decision-making and contribute to sustainable long-term investment performance and also have a broader positive impact to the economy, society, and environment. Read our Responsible Investment Policy
Nexit Ventures follows the General Data Protection Regulation (GDPR), read our Data Protection Statement.
For additional information and media relations, please contact directly Michel Wendell (US) or Artturi Tarjanne (Europe).