ACTIVIST VC BLOG
December 20, 2019
This second entry (see the first part here) in our three-part series sharing some practical advice for tech startups considering a US market entry deals with the necessity of having a razor-sharp focus when first starting in the US market.
It's a huge jungle out there
The US economy is ~80x the size of the Finnish economy and over 13x the size of the combined Nordic economies.
When you combine this with the fact that US companies spend more on technology relative to their revenue than European companies, you have a single market that can be more than 100x the size of your home market.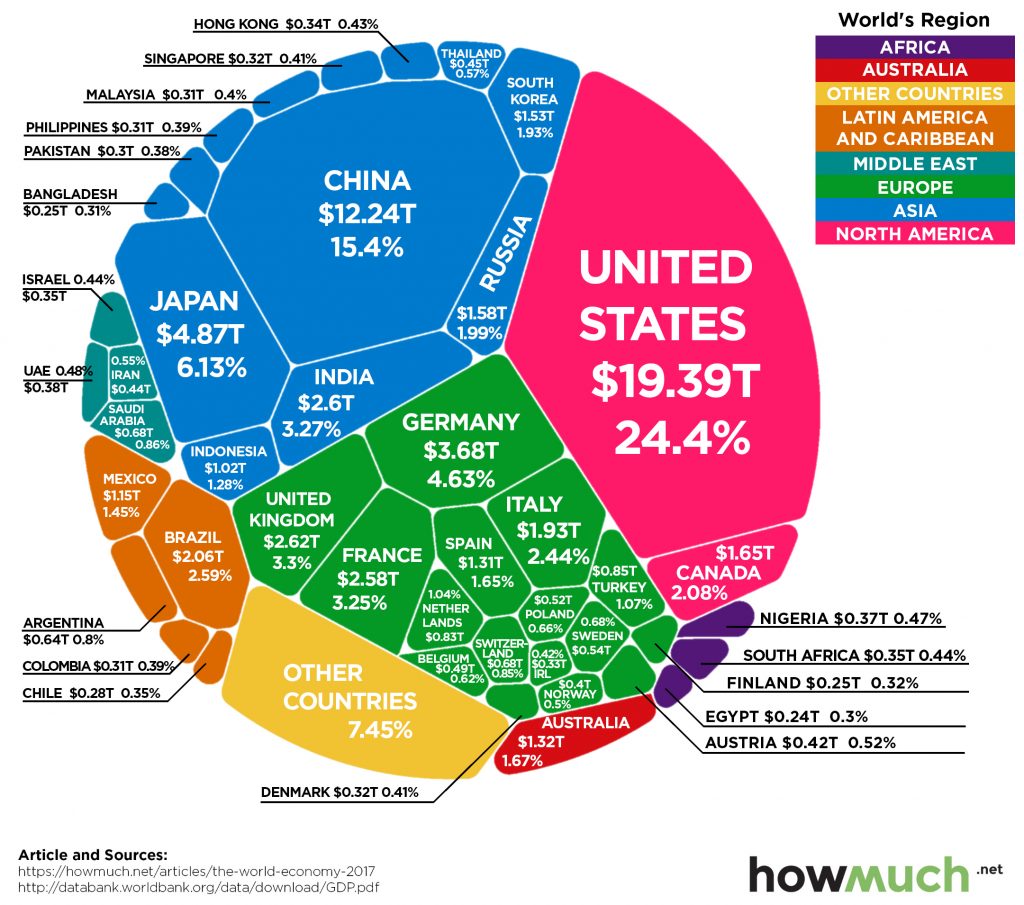 The US is the largest single market on the planet
This sounds very lucrative, but the market is also highly competitive – there are more market entrants than in your home market, most of the other entrants are better-funded than you are, and many of them are local players that have better networks and existing relationships to potential customers.
This is where focus comes in:  you must have a much sharper focus than in your initial market to be competitive in the US. The upside is that the market is large enough to allow for this sharp focusing.
You'll never walk alone
Sometimes a Nordic startup thinks they have no competition. This is invariably an illusion: you always have competition. Other companies are solving the same problem, there are different ways of solving the problem you address, or the customers can simply do nothing.
Your only way to success is to understand your potential customers and your competition well enough to focus on where you can differentiate from the pack in a manner that is relevant to the customers. Crafting appropriate positioning and articulating a strong USP (Unique Selling Proposition) is not easy but is mandatory: otherwise, you will most likely drown in the noise.
One of our portfolio companies, Octoshape, used a combination of their patented throughput optimization technologies and their download-free user experience to craft a strong USP to turbocharge their sales: better performance, lower cost, and more convenience. This USP helped them reach 100+% annual growth rates and later be acquired by Akamai at a very lucrative valuation.
Be a leader
In a competitive marketplace, being second or third best just does not cut it. You must find a niche where you can truly be a leader.
Our portfolio company Aava Mobile, started our creating smartphone and tablet reference designs. The designs were technically excellent, and early traction looked promising. Still, sales did not lift off as well as the company would have liked – until they found their niche by concentrating on mobile and hybrid POS (point-of-sale) systems for the retail and hospitality industries. This tight focus (which required a large market to be feasible) helped the Aava become a leading player in the market and achieve much faster growth than before.
Another example of becoming a market leader (and, eventually, a highly-sought-after acquisition target) through relentless focusing is Ekahau (acquired by Ookla in 2018). Ekahau started as an RTLS (real-time location service) vendor, but the growth was not consistent, and the company never truly stood out from the pack until it decided to divest the RTLS business and focus on the site survey business. This decision proved to be crucial as it triggered the hypergrowth that resulted in the acquisition by Ookla.
Don't chase ghosts
A more tactical yet essential consideration is concentrating on customers and opportunities that you can realistically win. Sometimes substantial opportunities look promising but are not real – being able to recognize these lucrative but unrealistic opportunities and not wasting too much effort on them can be the difference between success and failure.
The ghost opportunities come in different shapes and forms, but there are at least three reasonably universal archetypes that you need to understand:
Being used as pricing leverage. Your customer may have already decided to buy from a competitor but asks you for a quote to use as a negotiating tool with their selected vendor to drive down the price.
Talking to the no-budget guy. You can end up talking with a friendly and apparently serious buyer for months, thinking you are making progress until you find out your buyer has neither a project nor a budget – it has merely been cool talking to you and learning about your cool product.
Being nice-to-have. The customer may think you have a cool product and some fun use cases, but when push comes to shove, other projects get prioritized because while they may not be as cool as yours, they are more critical. Must-have always trumps nice-to-have.
Avoiding these traps and staying focused on winnable customers and opportunities is a matter of having skillful and experienced enough salespeople and being brutally honest to yourself.
Been there, done that
We have worked with startups that have successfully penetrated the US market for nearly two decades, and we'd be more than happy to talk with you and share our experiences and help you make better focusing choices.
In the upcoming third installment of this series, we'll discuss the decision whether or not to enter the US market and give some practical advice as to when the US is the right place for you and when it might not be.
Photo courtesy of Thomas Tucker on Unsplash
SUBSCRIBE TO THIS BLOG