ACTIVIST VC BLOG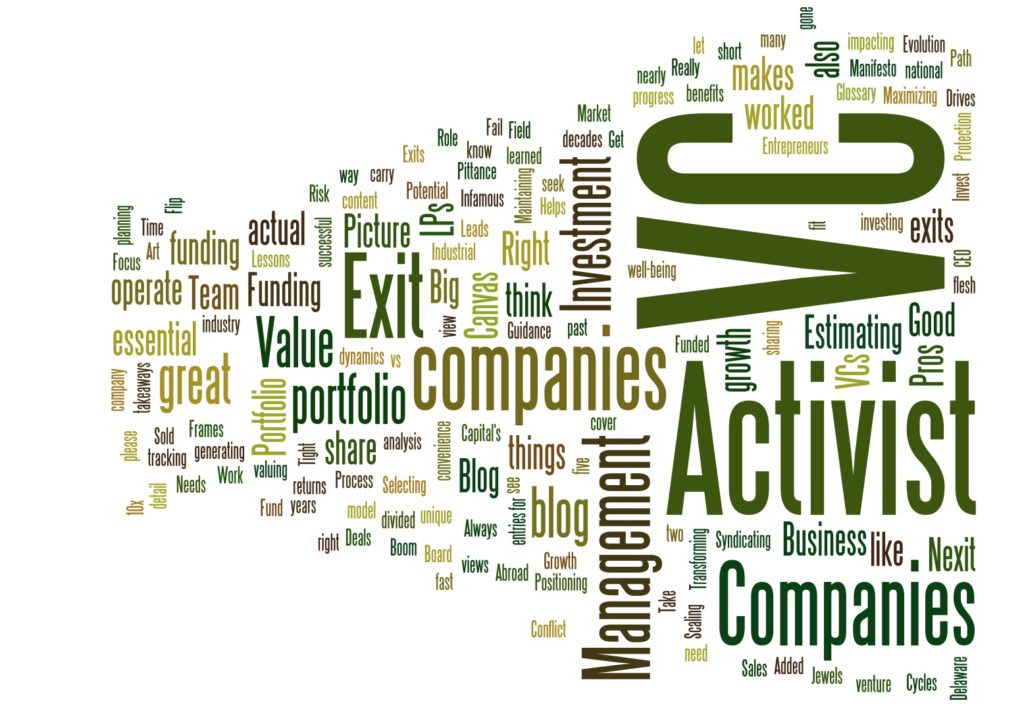 August 19, 2018
In this Activist VC Blog, we will share in detail how we operate, why we and portfolio companies have been successful, and also where we have gone wrong. We will also share the actual tools and methods that we use for valuing companies, tracking company progress, and planning exits etc.
Activist VC Blog: Current & Planned Posts
Nexit operating principles
1. Our Portfolio Management Secrets
2. Guidance for Entrepreneurs
2.1 General
2.2 Entering the US market
3. Lessons Learned as a VC
4. Our Take on the VC Industry
5. About Nexit and Our Portfolio
Appendix
If there are topics that you are interested in and would like us to cover, please let us know.
SUBSCRIBE TO THIS BLOG