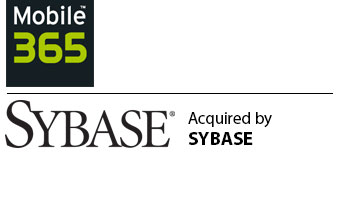 Mobile 365, Inc.
Mobile365 was acquired by Sybase Inc. (NYSE: SY) in November 2006.
Mobile 365 is the global leader in the delivery, billing, and settlement of mobile messaging services delivering reliable messages, premium content, and value-added services for the leading mobile operators, content providers, brands, and media companies worldwide. Headquartered in Chantilly, Virginia, USA, Mobile 365 has offices in over twenty cities globally and more than 300 employees worldwide. Mobile 365 can reach 700 mobile phone networks worldwide and has over 250 bi-directional direct operator links; it delivers over 3 billion SMS, MMS, WAP and IM messages per month.
Mobileway, in which Nexit invested, merged with interconnect messaging leader Inphomatch to become Mobile365 in September 2004.
Other investors: 3i, Draper Atlantic, Draper Fisher Jurvetson, IVP, Mayfield, Vertex, InvestCorp and strategic investments from Citigroup, Intel, and Visa International.