ACTIVIST VC BLOG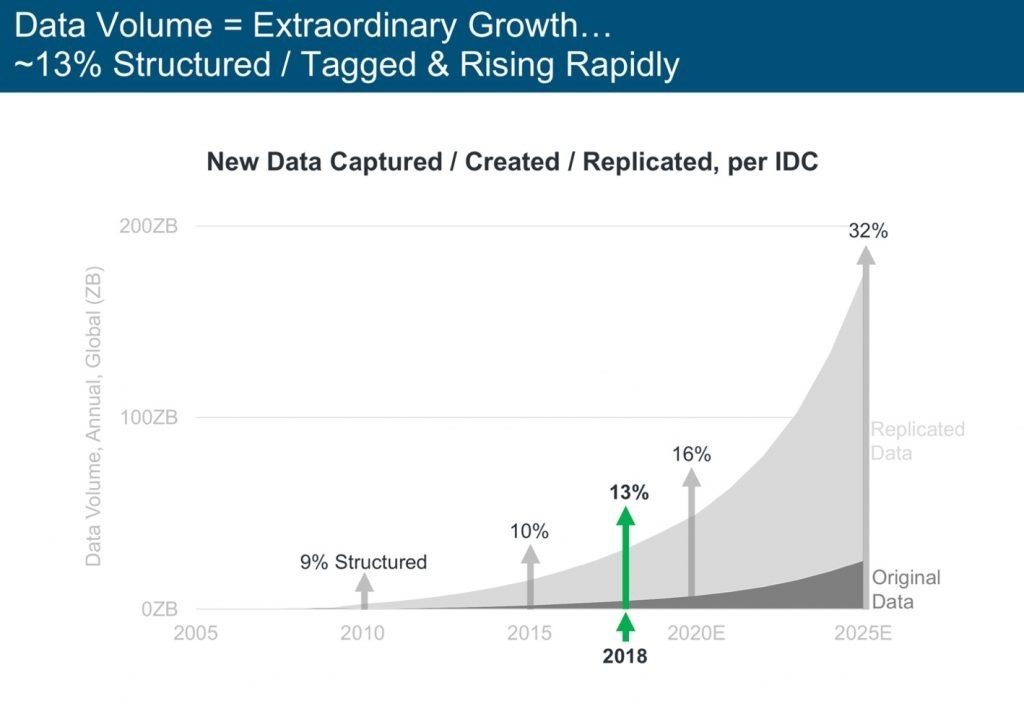 June 28, 2019
Last week, we presented the first part of our analysis of Mary Meeker's rather voluminous 2019 Internet Trend Report and promised that we would follow up with some findings and our takeaways.
So, without further ado, here's Part Two.
Banking in an Upheaval
Consumer banking is being transformed by new entrants that operate without the legacy infrastructure and cost base of traditional retail banks. The Alibaba spinoff Ant Financial has more than one billion users on its Alipay mobile payments platform, and it provides financial services such as loans, wealth management & insurance products to hundreds of millions of consumers & millions of small businesses.
While the numbers are not quite as gaudy yet, the same wave is happening in Europe. Internet-only bank startups such as Revolut, N26, and Monzo (which just now raised nearly €130 million in new funding at a valuation of more than €2 billion) are proliferating (Revolut has doubled its user base to 4 million in mere 10 months).
Gaming Continues to Growth
The number of interactive gamers has grown steadily over the years and is now nearing 2.5 billion.
But not only the number of gamers is growing – the number of people watching gaming online is snowballing (data point: the number of peak concurrent viewers on the Twitch network grew by 50% in 2018). And the viewing is also going offline: there is an increasing number of physical gaming (or e-sports) venues where people can both play games and follow gaming celebrities.
While it would be foolish to predict the demise of current social networks and social media as we know it, gaming will be increasingly social and will take on many aspects of social networking.
Security Remains a Concern
The sophistication and scope of cyber attacks are still growing. Several key factors are underlying this trend:
Attacks by state-sponsored actors are rising: states are hacking into banks, meddling in elections, stealing intellectual property, and bringing private companies to a standstill
Attacks against large-scale data providers are increasing: as consumers and companies move to software as a service & cloud, attackers are following the data
Attacks involving monetary extortion are rising: crypto-currencies enable anonymous (and virtually untraceable) ransom demands and payments
It is hence not surprising to see the investments into cybersecurity startups rising.
Privacy, Trust, and the Regulatory Picture
People are still rightfully concerned about their privacy online, but the growth of this uneasiness is decreasing.
And, despite the high levels of concern, the vast majority of people still consider the net impact of the Internet to be positive both for them and society. The scores have come down somewhat since 2014 but are still very high.
While new regulations are needed – and users are asking for them – user interviews also indicate that they do not believe government regulations are the full solution. In fact, online reviews and feedback are seen as even more effective ways of increasing accountability than government oversight.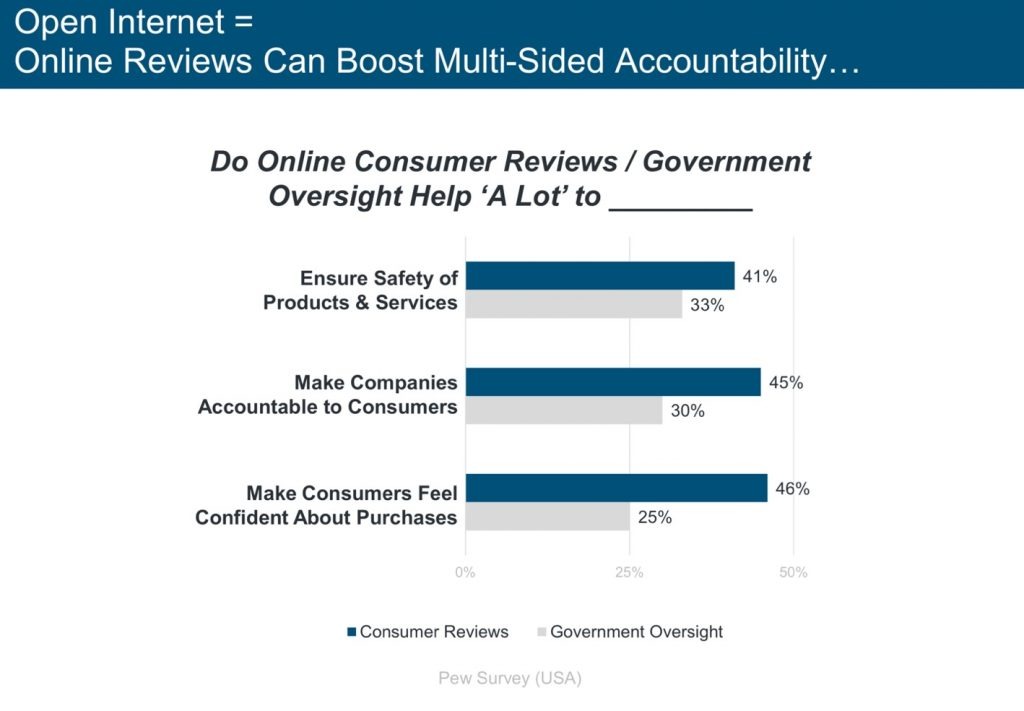 Online reviews are more efficient than government oversight
Data Rules
The amount of data created, captured, and replicated keeps growing exponentially. This results in an increasing need for:
data storage
analytics
AI
machine learning, etc
The report also includes a great snippet from an IDC report:
"What we perceive to be randomness will be bounded into patterns of normality by sophisticated AI algorithms that will deliver the future in new & personalized ways."
Companies are leveraging data to
improve customer experiences
open new markets
make employees & processes more productive
create new sources of competitive advantage
Furthermore, while our ability to adapt to technological change is increasing, it is not keeping pace with the rate of change.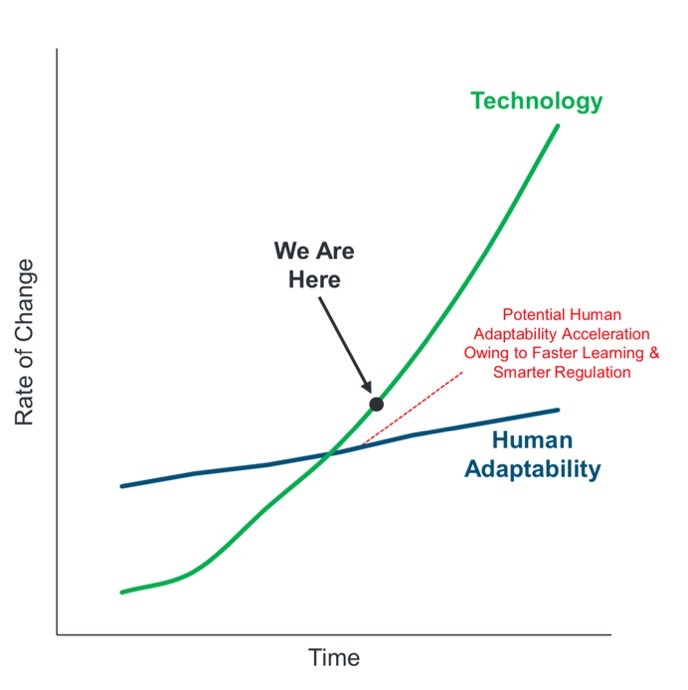 The rate of change has already exceeded our capacity to adapt
The Nexit Take
Many of the trends Ms. Meeker presents are from the B2C side of things. But these trends are also useful in analyzing the B2B world Nexit mainly deals with.
As already discussed, data – a lot of data – is being created.  We are living and working in a world that will get more and more digital. How to process it, analyze it, and act upon the results? Agile startups and smart entrepreneurs have a long-lasting and robust source of new business opportunities in this.
Digital is the new gold. And as always during gold rushes, the ones selling the picks, shovels, and other tools are the ones that are the most likely to make money. These are the companies that we work with and want to work with.
SUBSCRIBE TO THIS BLOG